Your Suffolk County American Legion News



Consolidated Post Reports and Certification of Officers

1. All Posts should be filling out their Consolidated Post Reports ASAP. Please fill it out and get it returned ASAP to the County Adjutant. Also send a copy to Department of New York

2. Along with this form is the Officer Certification Form. Please fill this out as soon as you have had your election and have it turned in to the County Adjutant. Also send a copy to Department of New York

County Adjutant: Jim Beecher
549 Lombard St.
N. Babylon, NY 11703

THE AMERICAN LEGION
Department of New York
112 State Street, Suite 1300, Albany, New York 12207


Both Reports can be downloaded and printed from these links:

Consolidated Post Report (8 1/2 X 11)

Certification of Officers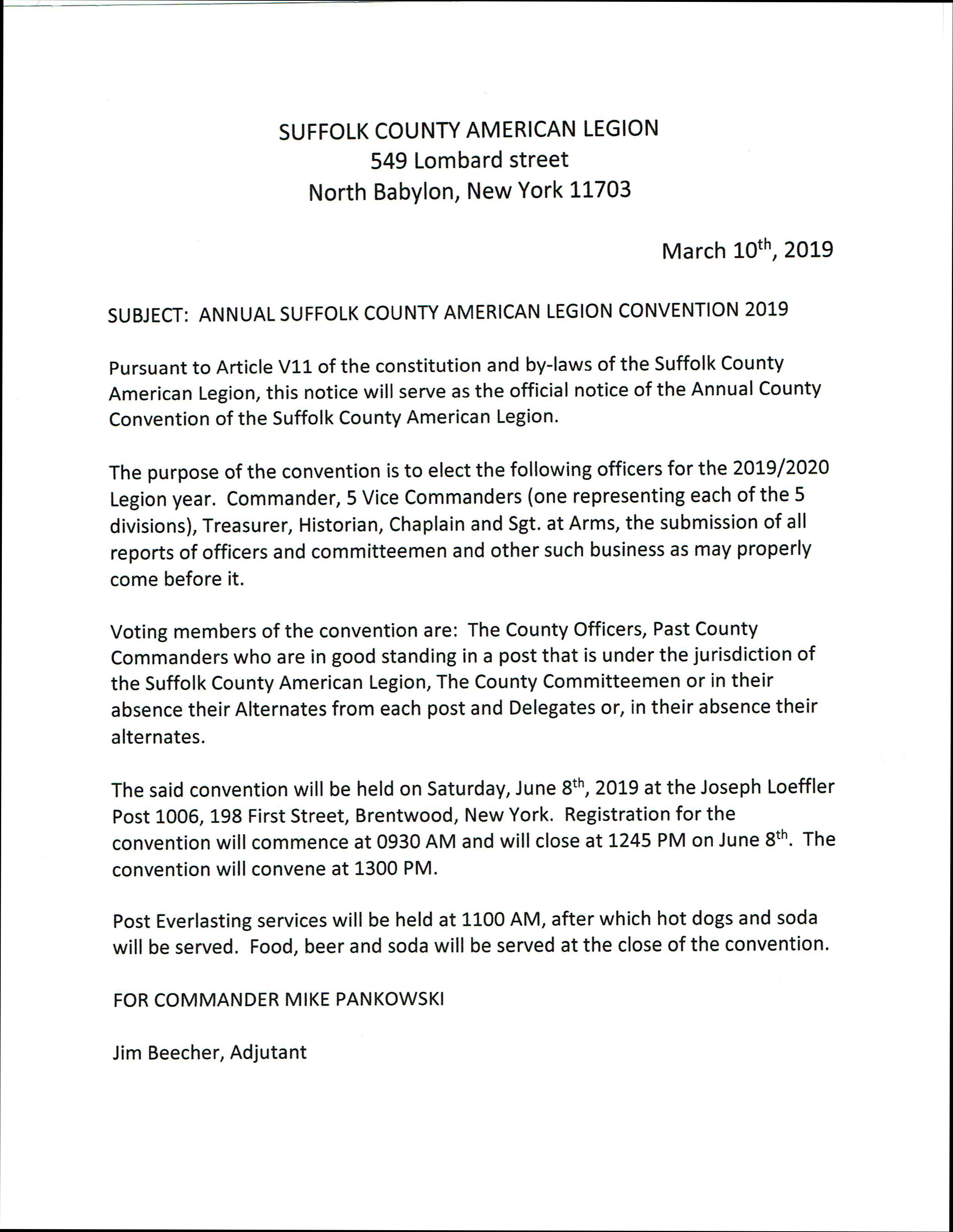 2019 Department of New York High School Oratorical Contest Results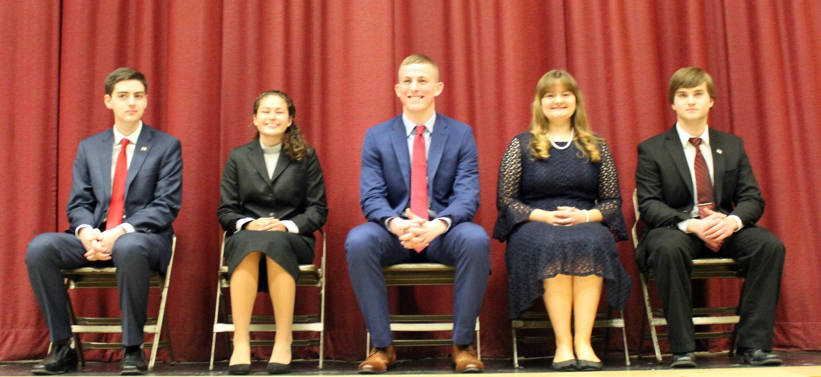 Oratorial Contest finalists (from left): David Bruen, 9th District, Zone 1, Rockland County; Lea Pohalski, 10th District, Zone 2, Suffolk County; Aiden Boehm, 3rd District, Zone 3, Green County; Melissa Barnosky, 8th District, Zone 5, Orleans County; Victor Gelfuso, 6th District, Zone 4, Otsego County.
The American Legion High School Oratorical Contest exists to develop a deeper knowledge and appreciation for the United States Constitution among high school students. Since 1938, the program has presented participants with an academic speaking challenge. This teaches important leadership qualities, the history of our nation's laws, the ability to think and speak clearly and an understanding of the duties, responsibilities and privileges of American citizenship.
This year, St. Pius V School junior Leah Pohalski, sponsored by American Legion Greenlawn Post 1244, came in 1st place in the Suffolk County, District and Zone contests.
On March 2, Leah placed second in the Department of New York contest held in Albany recieving a $4,000 prize for her accomplishment.
Melissa Barnosky, a senior at Albion Central School in Albion, New York, came in first and is The American Legion New York State Oratorical Champion for 2019.